The machine of the month, October: work helmets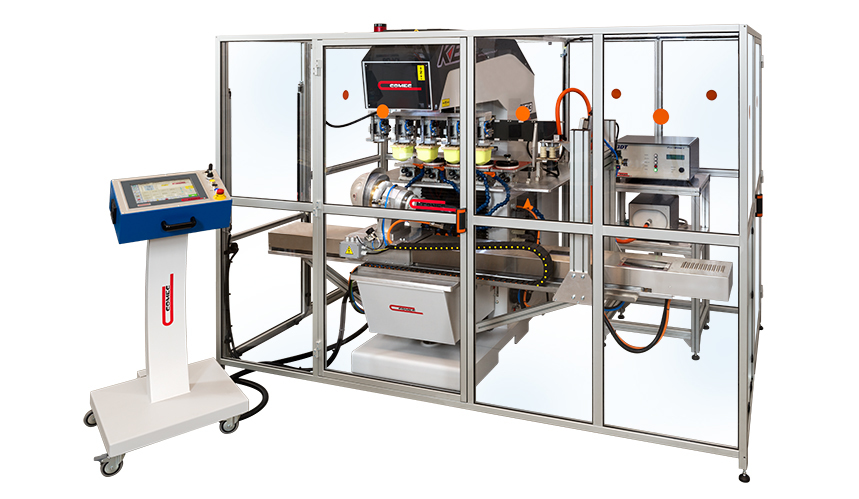 Occupational safety is a very important and current issue. Comec Italia, which has always been sensitive to the needs of companies all over the world, has created a pad printing machine for the personalization of work helmets, capable of satisfying any printing requirement.
It is in fact an automatic machine that can print up to 5 colors, with independent pads and hermetic inkcups with ceramic rings of a diameter of 160 mm.
The peculiarity of this machine consists in a linear transfer with 1 position with motorized support for the helmet, able to rotate 360 ​​°, programmable with different movements depending on the area of ​​the helmet where it is necessary to print. This then allows you to print on the same object in different areas with different colors.
The machine is fully customizable with the features and devices that each company may need, for example on request it is possible to install a flaming device for the pre-treatment of the pieces to be printed.
Trust our technicians who will help you find the most suitable configuration for your work, call us! After all, Comec Italia is the only Italian company with 50 years of experience in pad printing!