The machine of the month: December, caps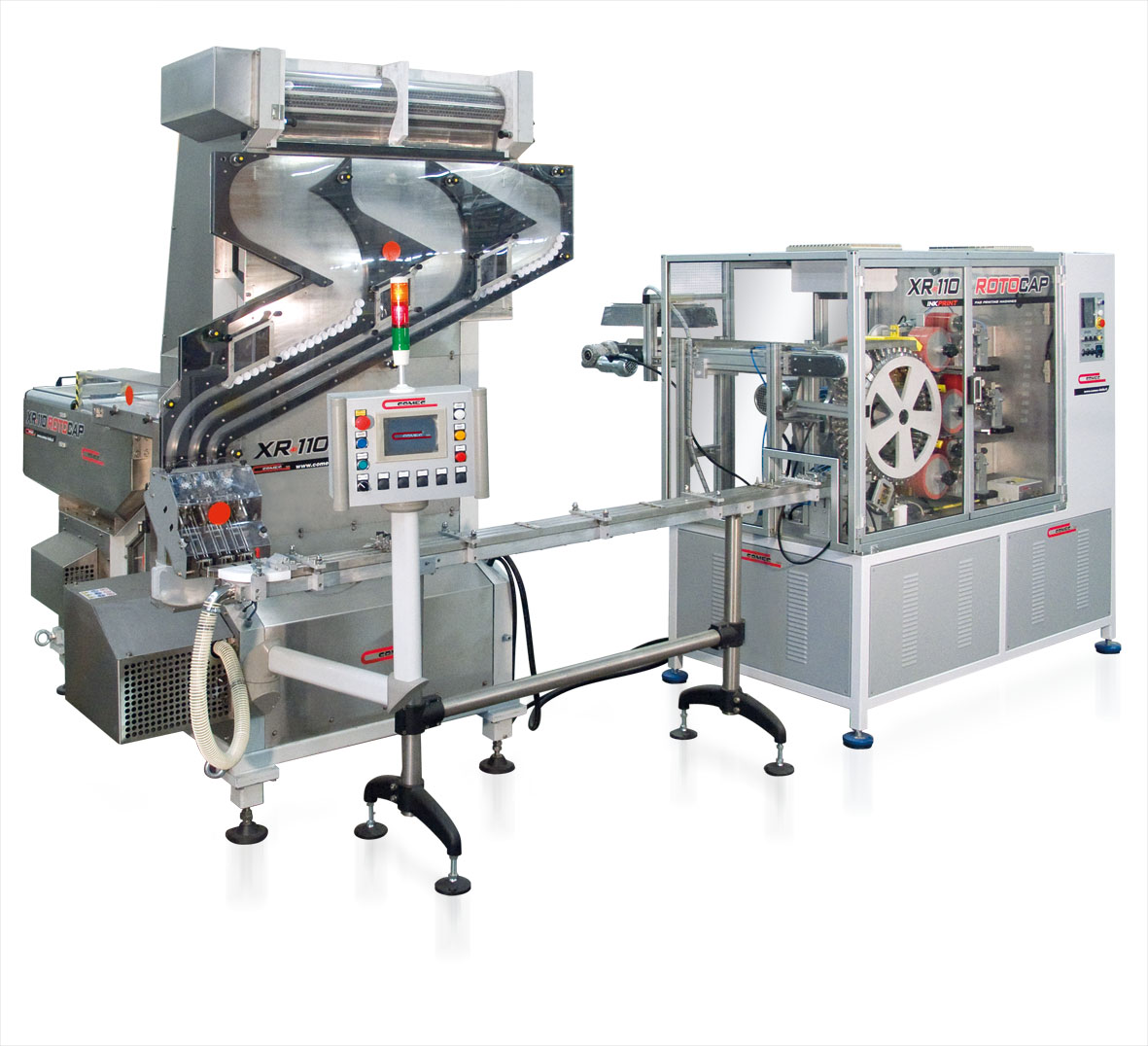 In the beverage industry, personalization is very important: being recognized immediately on the shelf is the key to the success of a drink. For those who need to print a logo or something else on a cap, pad printing is the ideal printing technique. Not only for beverage therefore, but also for applications in the cosmetic and medical sectors and caps for different types of containers.
Comec Italia, thanks to its 50 years of experience, has acquired an extreme specialization in the sector and is able to design and build pad printing machines and printing lines for all types of caps: in plastic for drinks or water, in metal, in cork or synthetics for wine, aluminum or plastic capsules; caps for shampoos, perfumes or creams for cosmetics, caps for bottles in the medical sector, caps for any type of container.
Each machine can be modulated according to the customer's needs: pad printing is a very versatile system and thanks to the rotary technology, for example, it is possible to have very fast machines, with high hourly production; it is also possible to add devices for the automatic loading and unloading of the pieces or for pre-treatment in the case of pieces in materials that require it.
The largest companies all over the world are printing on their caps with a Comec Italia machine right now: what are you waiting for to join them? The professionalism of our technicians will help you find the best printing solution for your company's needs! Contact us!