The application of the month: May, automotive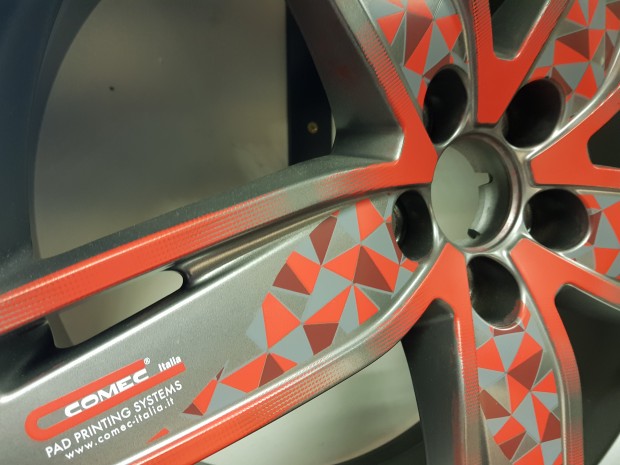 Comec Italia has been supporting the major car manufacturers for decades in the design and construction of every part of their cars, with its pad printing machines.
Pad printing is suitable for mechanical parts, such as brake pads, but also for the aesthetic customization of both internal parts, such as panels, levers, buttons, components, etc., and external ones, such as logos, lights, rims, profiles, etc. . You can print on any type of surface, even if not flat, and even in several points of the object in a single operation.
In a competitive market, increasingly tending towards innovation and customization, the versatility and high performance of the work tools are essential. The pad printing machines made for this sector in recent years are among the most advanced both in terms of concept and performance.
Obviously, also in this case Comec Italia supplies machines for every type of need, from small and simple for short runs to complete custom-designed lines, and each machine can be customized according to the customer's needs.
What are you waiting for to finalize your automotive project? Contact Comec Italia, the experience of its technicians and the best technologies in the sector at the service of your idea!