The application of the month: January, rims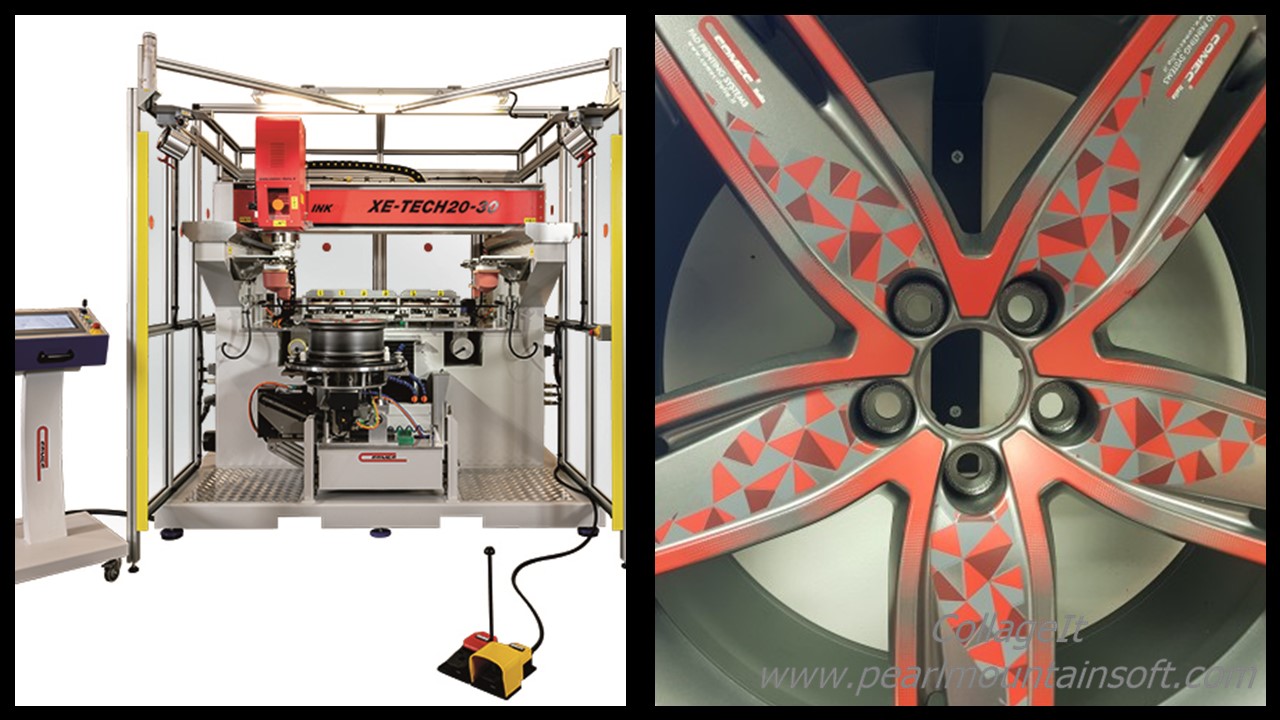 After the overview of Comec Italia machines that we have carried out by sector, in 2021 we begin to see the single and innumerable applications of pad printing: the objects that surround us often hide an exciting story that involves inks, pads and clichés!
To meet the demands of the automotive sector, where customization is of great importance, Comec Italia has developed an innovative pad printing machine for printing on car rims, XE TECH 20-30.
It is a fully automated and computerized system controlled by a touch screen PC, capable of self-learning the pick-up and printing points. This feature, combined with the possibility of changing the pad and cliché during the printing process, allows you to print different graphics on different areas of the rim, at the same time, with the same machine, picking up the piece only once.
The machine can memorize hundreds of printing programs in the different phases, it is therefore very versatile and adapts to the work to be carried out each time; brushless motors for the movement of the axes, motorized workpiece holders, cleaning pads, directional hot air complete the equipment of this revolutionary multifunction printing center, which can be further customized according to customer needs.
If you work in the sector, you cannot miss the opportunity to get to know this extraordinary machine, already supplied by the largest car manufacturers! Comec Italia and its 50 years of experience await you to help you discover a new way of working: contact us!