Print easy with EAZY 90!

Would you like to manufacture samples and small productions minimizing wastage and maintenance in your company? Need to print on pens, lighters, tissue, tweezers, small objects of any material and shape without expensive external intervention?
Comec Italia has the right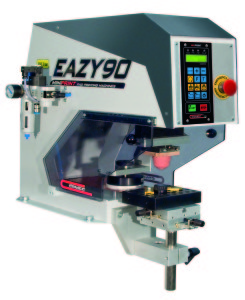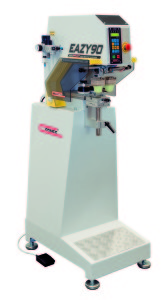 printing solution tailored for you! EAZY 90 is a pad printing machine easy to use, then it can be used by staff with minimal training. It is available in 1 or 2 colors.
Using the digital front keypad, the various print parameters (pressure, runs and so on) can be adjusted in a simple and intuitive way. The sealed ceramic inking system optimizes ink consumption and protects the environment from solvent fumes.
With the addition of a quick developing kit for photosensitive clichés (BR35M) your print experience may become totally autonomous and faster.
And if you take taste and wish to expand your printing possibilities? Don't hesitate contact your local agent Comec, who will help you to find the best printing system for your need!