The machine of the month: January, coins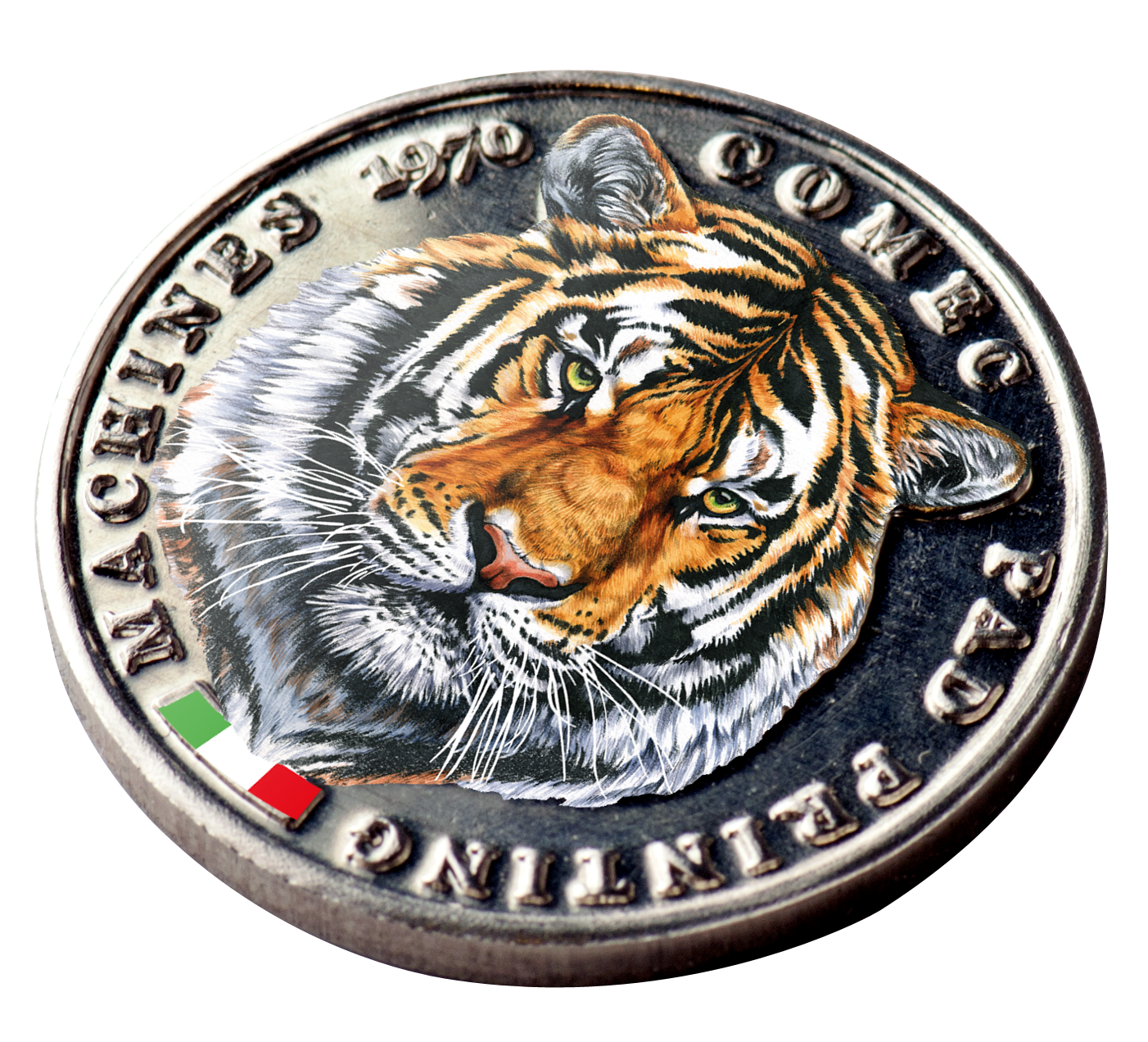 We start the year in a good way, talking about coins!
In fact, Comec Italia has developed a particular technology applied to printing on collectible coins and medals: major state mints in every part of the world are our customers.
In a market that needs to continually create novelties and put rarity on the market for collectors, to be competitive it takes absolute precision and innovation, the characteristics of Comec Italia's pad printing machines dedicated to numismatics.
The machine in question is equipped with 3 cameras, one for centering the coin during printing, with a 360 ° rotating brushless motor, illuminator and support, the other two for automatic cliché registration. In this way the change of job is simple and fast and does not require the intervention of the operator for the color register.
The machine also includes a linear transfer for coin movements, automatic cleaning of the pads, hot air with directional nozzles, and a touch screen PC for remote assistance.
Design your high-definition future with us: call Comec Italia!