The machine of the month: April – Grinding wheels, blades and saws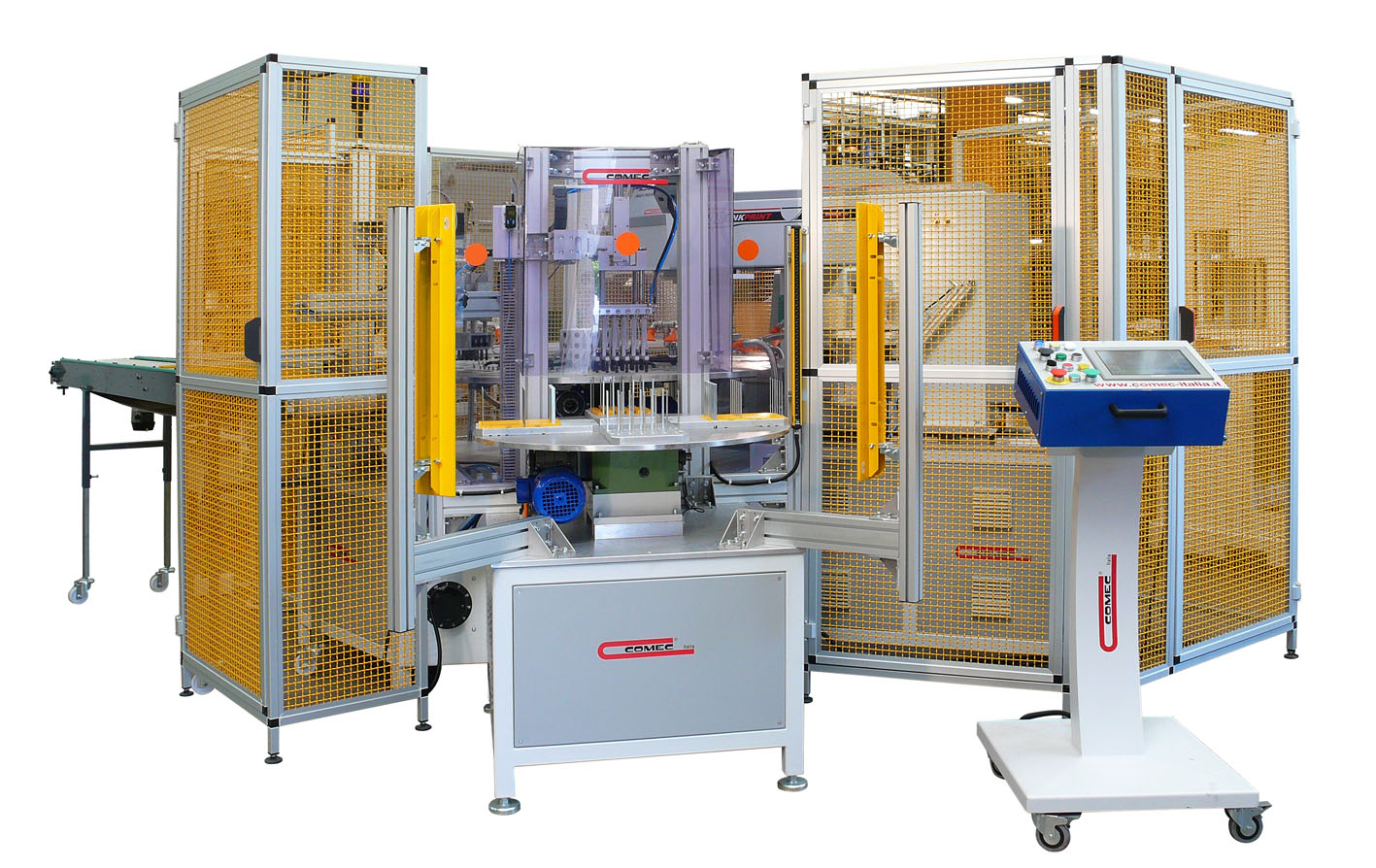 In the tool/DIY sector the brand is very important to find the right tools at a glance.
Comec Italia, with almost 50 years of experience in pad printing, designs and manufactures pad printing machines to print on wheels, blades and saws, not only the logo but also measurements, barcodes and all the information that can be useful.
The range available goes from the simplest and manual machines to complete pad printing lines, which can be equipped with magnetic positioners for loading and unloading the blades, stackers, packaging machines, various types of feeders and of course safety protections according to standards. Up to 4 or more print heads for printing up to 4 or more colors, each machine can be customized with various configurations, upon request.
Do not hesitate to contact Comec Italia, our technicians are always at your disposal to help you find the most suitable printing system for your needs: Comec Italia has been partner of the world's largest tooling companies for several years.