The application of the month: January, digital printing special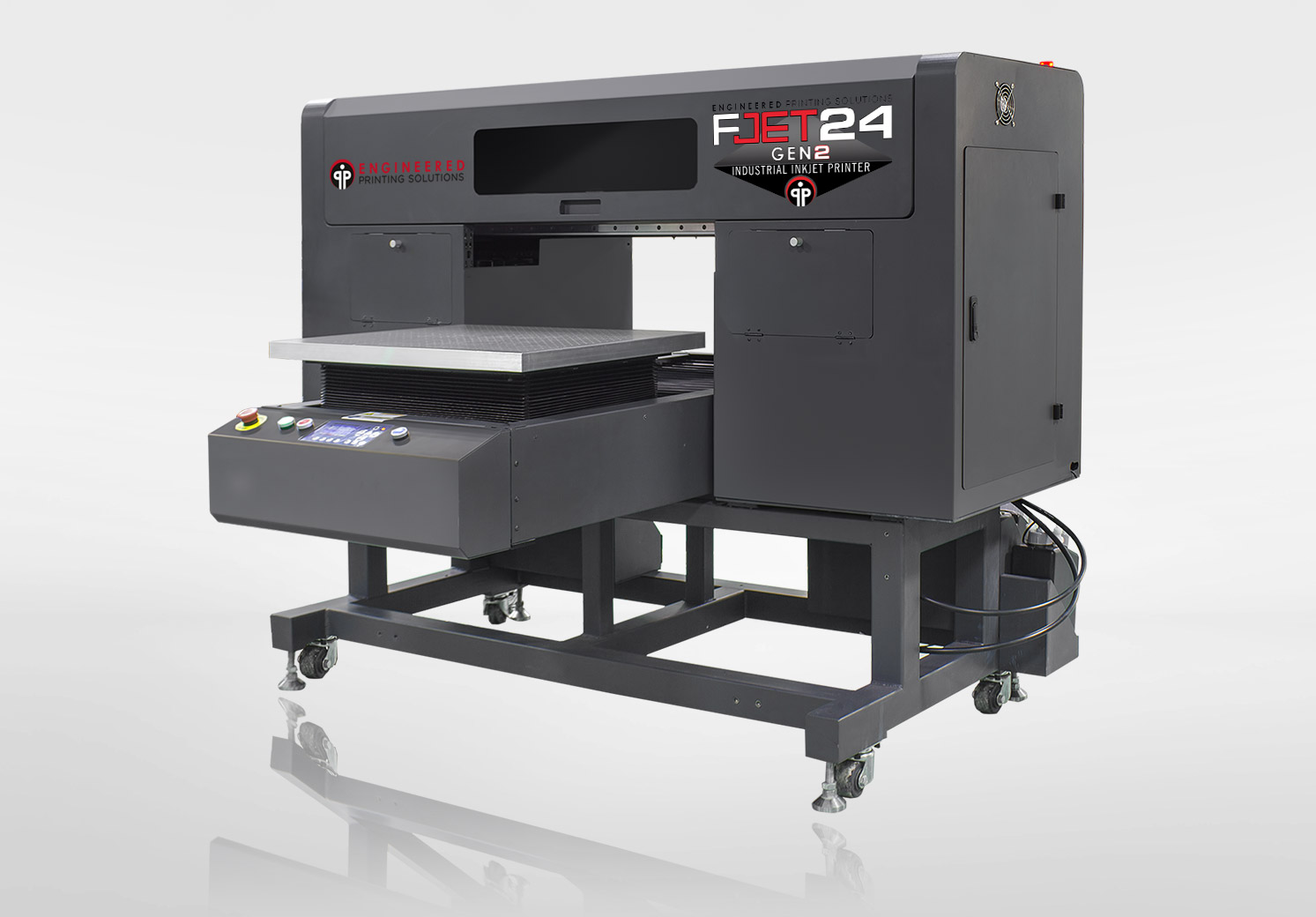 Since 2018 Comec Italia has been the distributor for Europe and Turkey of the digital inkjet printing machines of the US company EPS Engineered Printing Solutions, of the Xaar group.
These machines, for industrial use, are able to print in high definition in four-color process on flat, cylindrical and conical objects, in a clean and fast way thanks to the UV LED inks that dry instantly.
There are two main models: Flatbed, i.e. flat, ideal for printing on promotional items, awards, cards, cell phone covers, stationery, but also for industrial printing in the automotive, medical, cosmetic, tools, household appliances, etc. sectors. They print in high resolution (up to 1200 dpi) using drop on demand piezoelectric heads and UV inks that dry instantly, in four colors plus two whites, primer available on request. The presence of 2 UV lamps makes it possible to print in bi-directional mode, to the advantage of speed. The RIP software allows file uploads and control of all operations, including variable data printing. Job changes are quick and clean. It is possible to customize the machines with handling and vision systems.
The second model is Rotary: capable of printing with precision and speed on cylindrical (straight walls) and conical objects, such as bottles, glasses, flacons, etc. in high resolution. The UV inks used dry instantly during printing. This type of machines, unlike other solutions on the market, are designed specifically for rotary printing, so they are not just the result of adding an accessory to a flat machine. Each parameter and each movement are designed specifically for this application. And this makes the difference.
If you want to know more about this printing opportunity: www.comecdigital.com